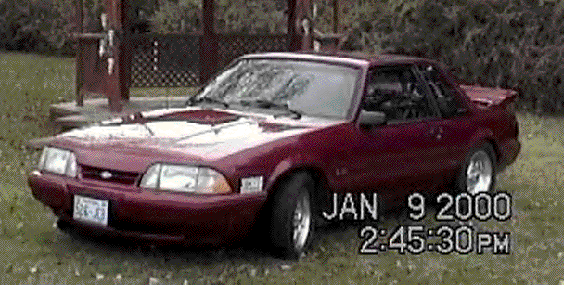 This is my 93 Coupe. It has been raced since the day I bought the car! I have done several inexpensive modifications to this car, and for the amount of money that is invested, the car runs extremely good and very fast!!!! In 1998, the car ran a best e.t. of 12.03 @ 112.8 mph, 60 ft time was an astounding 1.57 WOW! With a bone stock short block. It was equipped with TFS heads, F-303 cam, 1-5/8" long tube headers, March Ram Air kit, underdrives and Cobra intake. 24lb injectors and 73 mm MAF, and a 65 mm TB. That's it!! Only other mods were suspension and gears. Click below to return to main page and see the other modifications, and newest engine mods! Here are a few more pictures of this car at the track.



At my home track, Renegade Raceway, Yakima WA, 1998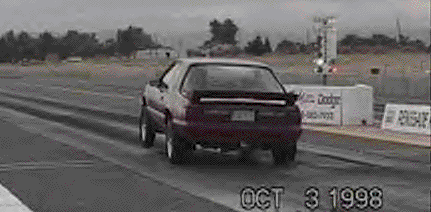 All of these racing pictures were taken in 1998, with the Stock rotating assembly / short block!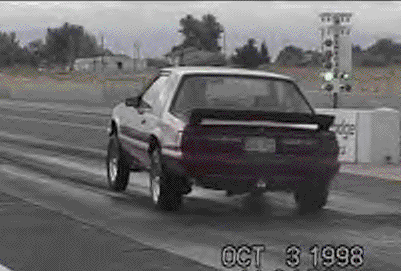 Now that is true FORD POWER! Stock short block with 48k miles, (most of those were racing) pulling the tires off the ground!! BUILT FORD TOUGH !!



E-mail Me and My friends Here